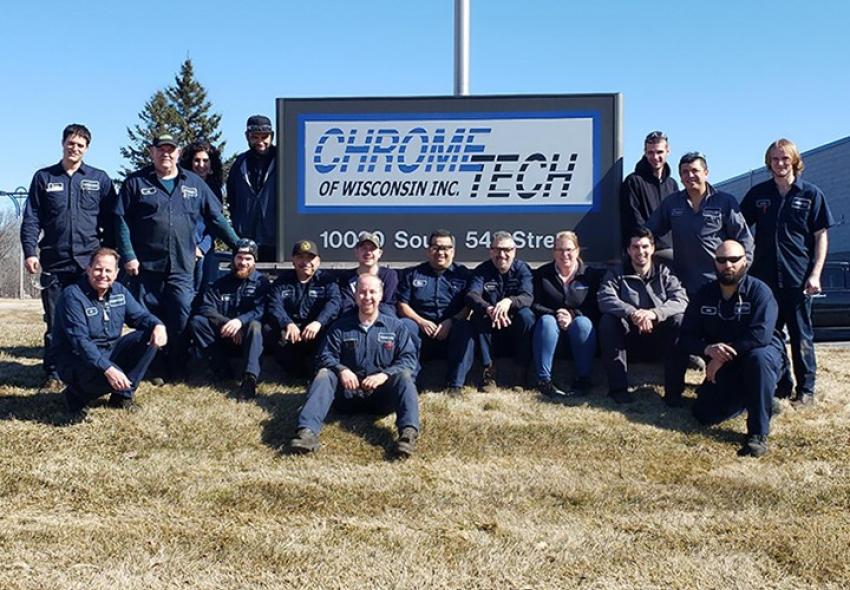 Keep Employees Learning as seen in Products Finishing
Products Finishing publication shares insights about ChromeTech's cross-training philosophy.
"We try to keep employees learning by doing a lot of cross-training, so they are working hard-chrome, hoist line, cleaning and more," says Alan Henry, president of ChromeTech. Henry, himself a second-generation plater, says learning the different duties and getting out of comfort zones can be "scary" for some workers, but it keeps the work fresh and interesting for everyone.
In return, the cross-trained staff allows more flexibility to accommodate customers and run the business more smoothly. That's important because a robust economy has kept ChromeTech's lines running, with built-in efficiencies allowing for an average of 3-5 days for order delivery.
ChromeTech of Wisconsin operates out of a 44,000-square-foot facility in Franklin, Wisconsin, a suburb of Milwaukee. This heartland location allows it to keep a stable of customers in agriculture, construction, railroad lines and other regional industries. However, they also have customers as far away as Mexico and Canada.