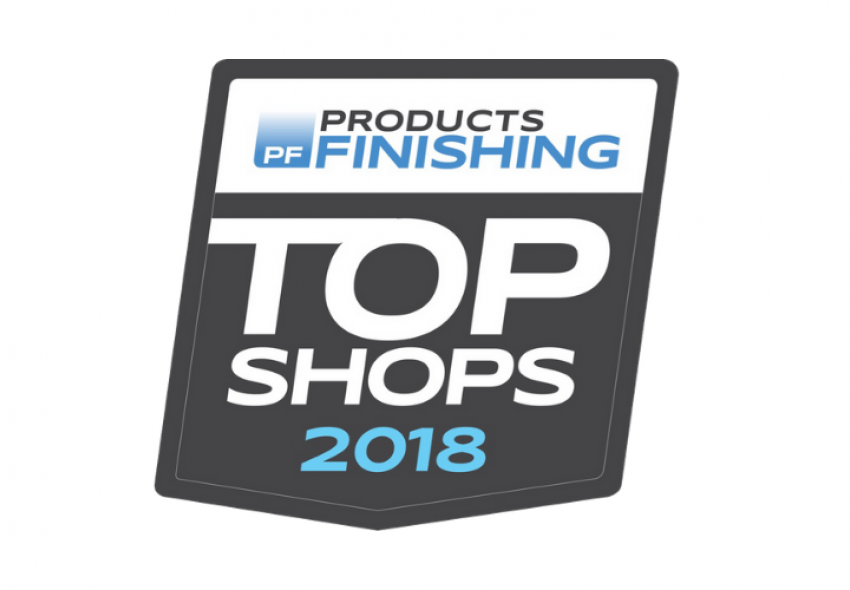 2018 Top Shops Awarded to ChromeTech
One of the findings from the 2018 Products Finishing Top Shops Benchmarking Survey for the electroplating industry, which generated plenty of data designed to assist shop owners and managers in increasing productivity and improving efficiencies.
Largest customers: Almost 71 percent of shops' active customers accounted for 80 percent of their business, with the median at 81 percent. The Top Shops group
averaged 87 percent.
Utilization: The average shop reported 15.2 hours of utilization per day, while the Top Shops were at 20 hours. The median was 16.0 hours.
Parts inspection: Top Shops averaged more than 270 hours per week inspecting parts, far more than the 34 hours spent by all other shops. The median of all shops
was 96 hours.
Analytical testing: The average shop spent roughly 46 hours per week in analytical testing of their finishes, with the median at 25 hours. Top Shops spent almost 80 hours
per week in this operation.
Hiring: In the last year, shops turned over 13.6 percent of their staff, while 20 percent of Top Shops' staff turned over. The median was 11 percent.