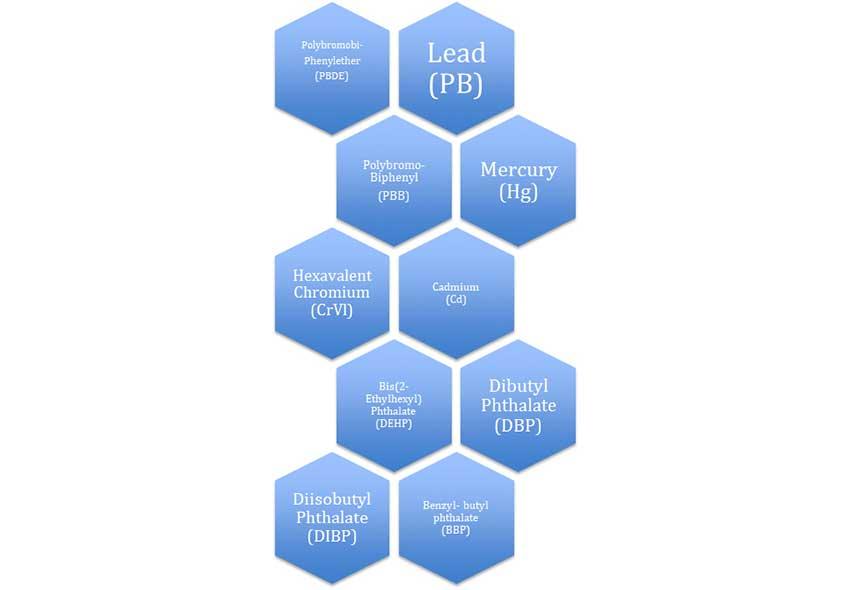 What is RoHS and Why is it Important?
RoHS, also known as the Restriction of Hazardous Substances has become a well-known term for companies throughout the world. In 2003 the European Union took initiative and adapted this law that restricts the use of hazardous materials found in both electrical and electronic products.
WHAT ARE THE RESTRICTED MATERIALS MANDATED UNDER RoHS?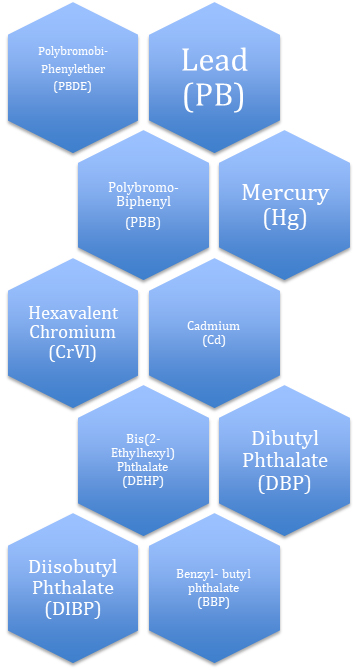 Lead (Pb): <1000 ppm
Mercury (Hg): <100 ppm
Cadmium (Cd): <100 ppm
Hexavalent Chromium: (Cr VI) <1000 ppm
Polybrominated Biphenyls (PBB): <1000 ppm
Polybrominated Diphenyl Ethers (PBDE): <1000 ppm
Bis(2-Ethylhexyl) phthalate (DEHP): <1000 ppm
Benzyl butyl phthalate (BBP): <1000 ppm
Dibutyl phthalate (DBP): < 1000 ppm
Diisobutyl phthalate (DIBP): <1000 ppm
WHAT IS WEEE AND HOW DOES IT RELATE TO RoHS?
Waste Electrical and Electronic Equipment Directive (WEEE) is another regulation that promotes environmentally safe recycling and recovery methods. WEEE aims to influence designs of products that are conscious of the environment. Basically, while RoHS is regulating hazardous substances that are used in electrical and electronic equipment, WEEE is regulating the disposal of such equipment.
WHY IS RoHS COMPLIANCE IMPORTANT?
The 6 banned materials are extremely hazardous to both the environment and landfills. Exposure during occupational circumstances can affect one's health and well-being. ChromeTech has taken initiative to ensure we are producing the highest quality of service and product to our customers, all while being environmentally aware.