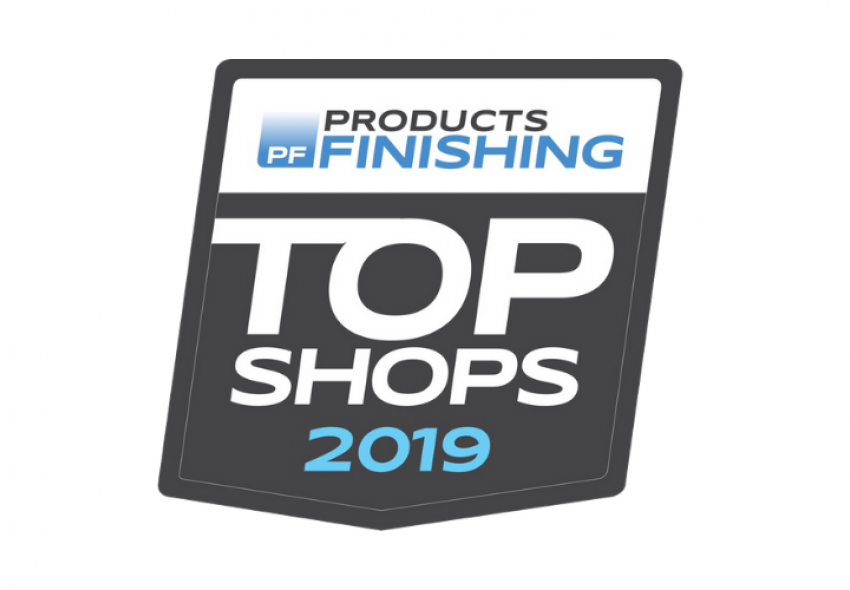 2019 Top Shops Awarded to ChromeTech
ChromeTech repeats Top Shop award.  The Products Finishing Top Shops Benchmarking Survey was conducted in December 2018, and was the fifth in a series of annual industry surveys. More than 45 metrics were measured in the survey, which included shops from the U.S., Canada and Mexico. 
A few takeaways from the survey results:
Order lead time for this year's survey was an average of five days for all shops, which is a 28 percent improvement from the seven-day average from last year. Top Shops averaged 3.5 days, which was down from five days.
On-time delivery was at 90.1 percent for all shops this year, down from 92.1 from a year ago. Top Shops were also down from 99 percent a year ago to 98.1 percent in this year's survey.
First-pass yield quality was at 95.3 for all shops in this year's survey, which is a slight improvement from last year's 94.0 success rate. Top Shops were slightly down to 97.8 percent from last year's 99.0 percent.
The amount of hours shops spent each week on parts inspection rose, from 193.8 hours for all shops to 204.1 hours in this year's survey. Top Shops' hours improved by more than 25 percent, from 270.0 last year to 344.9 hours per week this year.
The number of hours that shops spent finishing parts rose only slightly, from an average of 15.2 hours per day last year to 15.4 in this year's survey. The Top Shops dropped to 18.9 hours per week from 22.1 hours from a year ago.