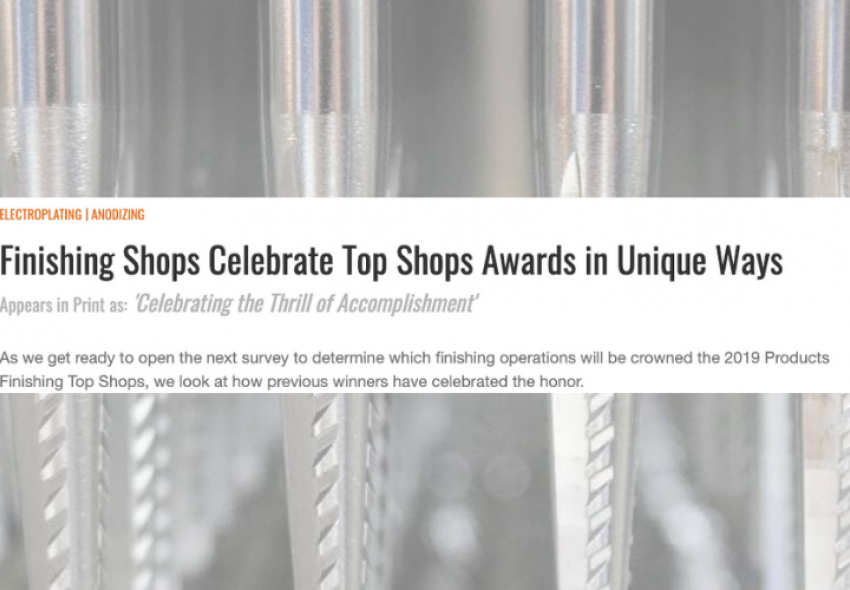 Product Finishings publication highlights ChromeTech
Product Finishings publication highlights ChromeTech.
It is one of the best scenes in all of sports, the epitome of teamwork and the thrill of victory all wrapped up in one: the moment when the Stanley Cup champions skate around the ice after the win, each player getting his turn to hoist the trophy above his head and enjoy the adulation of fans.
It is said that Detroit Red Wings great Ted Lindsay was the first to do this. The captain of the 1950 Stanley Cup winning team handed him the silver trophy, and Lindsay hoisted it above his head and skated around arena, then passed it off to the next player, who passed it to the next, and so on. Every person who had a hand in winning the championship got a chance to savor the victory.
So I couldn't help but smile when I saw that ChromeTech did a small variation of the trophy hoist after receiving the Products Finishing Top Shop award last year. In the lobby of the Franklin, Wisconsin, facility are photos of all if its employees, each of them holding the Top Shops medallion in their hands and smiling for the camera.
Keep reading the article: https://www.pfonline.com/columns/finishing-shops-celebrate-top-shops-awards-in-unique-ways