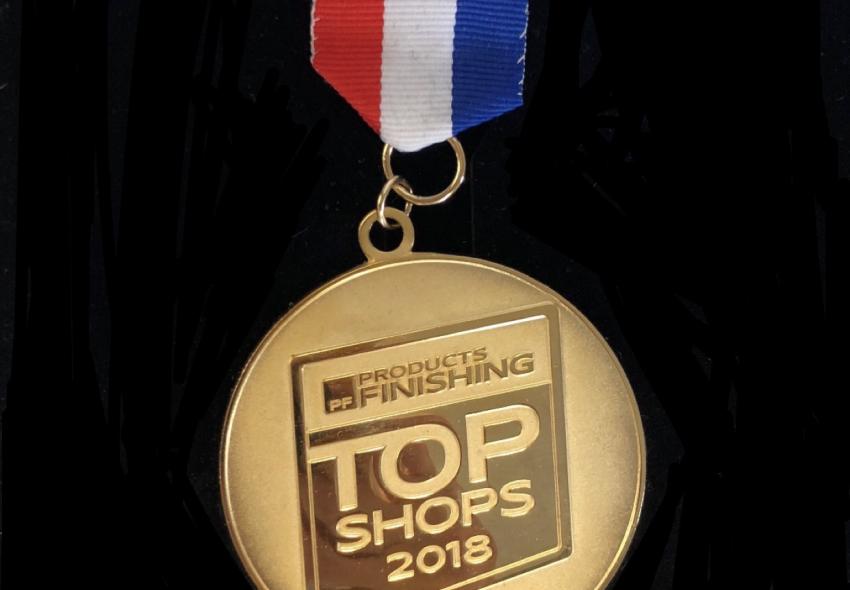 ChromeTech Awarded Top Shop at SUR/FIN
Product Finishing Magazine named ChromeTech a Top Shop after scoring in the top percentages in an extensive benchmarking survey taken by shops all across America, Canada, and Mexico. The survey touches upon all aspects within a company, determining what practices maximize profitability, and competitiveness within the industry. Gardner Intelligence ran the scores from each survey to search for correlations and statistical data within each company, which allows companies to see how their shop matches up against others within the finishing industry.
All companies awarded Top Shop were honored at SUR/FIN in Cleveland Ohio at the beginning of June. SUR/FIN is a conference and tradeshow related specifically to the surface technology industry and is sponsored by the National Association for Surface Finishing. With a roughly twenty-eight billion dollar finishing industry, well known business leaders, and notable thinkers are attracted to see this forum where issues and technologies are presented.
ChromeTech's Production Manager, Zach Henry, was in attendance at SUR/FIN to accept the award presented. Throughout the three day conference Zach met with numerous companies, and attended the many conference sessions offered.
Being named as a Top Shop is an honor here at ChromeTech, but a standard on which we hold our company to on a daily basis. Our success comes from our wonderful staff, and customers, and for this we thank you! We will continue to operate as a Top Shop and hope to remain recognized as one for years to come.