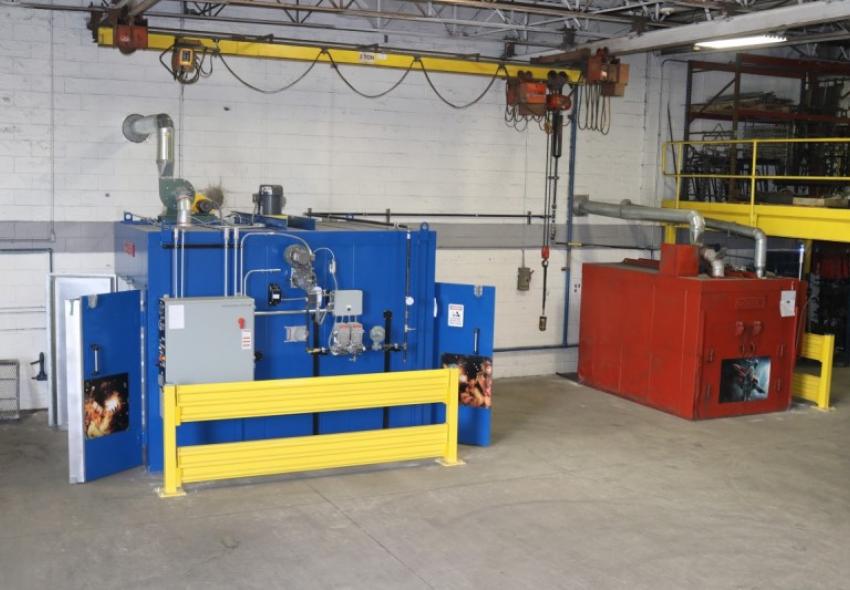 We Bought A New Oven!
We bought a new oven!
You might expect this to be exciting news if we were a bakery. Well, it's exciting news for a plating company too!
In many cases we bake your parts after we plate them. The new oven is our third, and the largest of the three. This greatly increases our capacity to process parts efficiently and continue to grow with our customers.
Here are 3 reasons to bake parts after plating:
Relieves Potential for Hydrogen Embrittlement
Hydrogen can form in the base metal during the plating process. If the hydrogen is not relieved, the resulting hydrogen embrittlement can cause the metal part to crack. Softer metals will self-relieve. Harder metals, especially those above a hardness of 32 Rockwell C, can be relieved by baking the part.
Achieves Additional Hardness
The hardness of electroless nickel plating can be increased by baking the parts after plating. Baking won't bring electroless nickel plating up to the hardness of chrome plating (ChromeTech's proprietary chrome electroplating chemistry guarantees an Rc hardness of 70-72). But, in some situations electroless nickel plating followed by baking may be the right solution for your parts.
Improves Adhesion of Electroless Nickel Deposits
Baking parts after plating can improve the adhesion of electroless nickel deposits on some metals.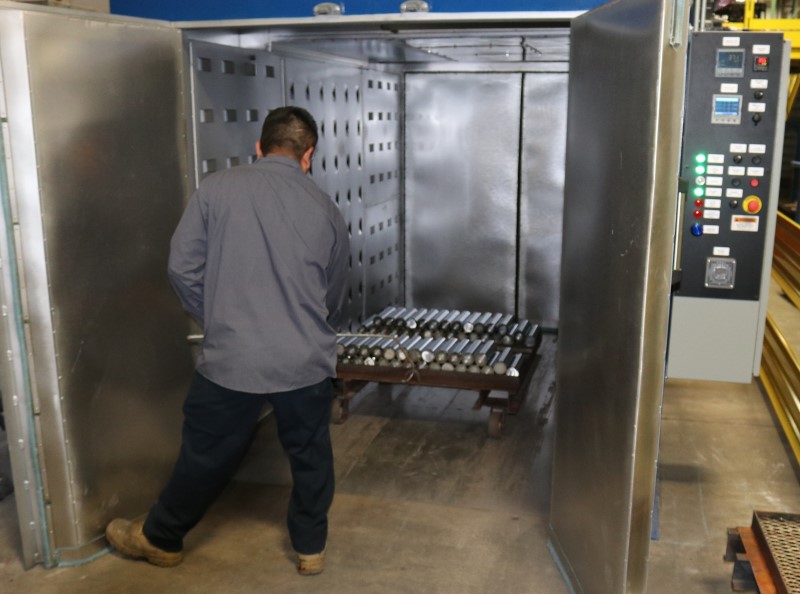 Our new oven is a Wisconsin Oven Corporation model EWN-510-6G. The internal chamber is 5' wide x 10' long x 6' high. This baby boasts 4" of 6# density, industrial board-type insulation, featuring Wisconsin Oven's patented high-efficiency panel seams, offering 25% better efficiency than conventional oven designs. The doors (which are on both ends by the way for first-in first-out production) utilize ball bearing hinges for long life. The oven has a 6,000 CFM Direct-Drive recirculation fan for better efficiency and durability than a belt-drive blower. It has a Eurotherm 3504 controller with 25 separate recipes so we can program and run different heating cycles and times for different parts, and a Eurotherm Nanodac Digital Recorder so we can download temperature data at our convenience. And the oven is backed by Wisconsin Oven's 5-year WOW Warranty (Wisconsin Oven Warranty, see what they did there?) which is the longest in the industry!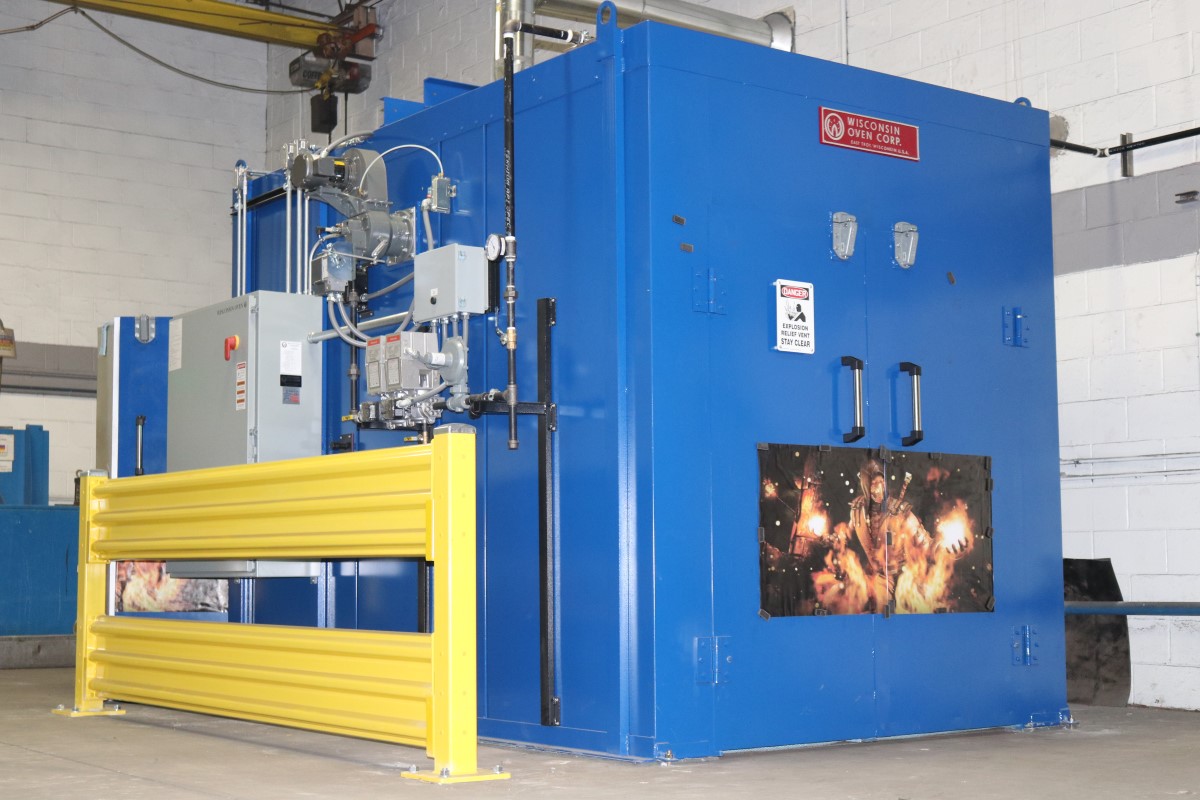 No, it didn't come with the optional poster of Scorpion from Mortal Kombat. We added that ourselves. We like to label our machines with fictional characters – just one of the little things that helps to keep a positive workplace and improve productivity. But, that's probably a different blog post. Let us plate, and BAKE, your parts. Order up!